An introduction to hoteltelephones.com  CEO Simon Alexander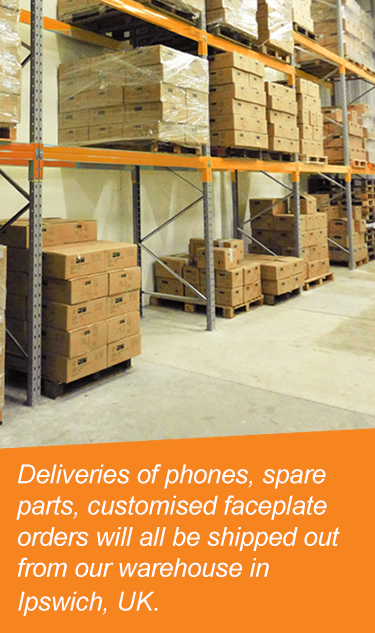 "Over the last few years, a wider choice of specialised hospitality telephones has been made available to hoteliers than ever before. Most Hotel Groups now purchase a variety hotel phones, from different manufacturers, to suit their own brands, yet all from different sources.
The aim of our new business is to make life easy for Hotel Group purchasing and engineering teams, by supplying the widest variety of hotel telephone manufacturers under one roof. We have a section of our website dedicated to hotel groups where we co-ordinate the data, imagery and brand standards for each part of their business so that the options available to each brand are easily viewed – from guest room phones to bathroom, corridor, meeting room, lobby and emergency phones.
Our coverage will start with Europe and Africa although discussions are under way to expand to all corners of the world. Despite what some think, hotels are still needing to offer a simple tool for guests to communicate, whether for internal or the occasional external call.
Having been the first distributor of Teledex in the UK in 1996 and having set up the trading businesses in Europe for TeleMatrix / Cetis as well as VTech, with established contacts with all manufacturers, over 20 years' experience of providing products  to all major Hotel Groups, we are the first company to offer such an all-encompassing service. All-in-all, since the 1990's, we have sold well over a million guest room telephones to thousands of hotels.
Hoteltelephones.com will operate as a trading division of Hotel Technology Management (htm) Ltd with an experienced multi-disciplinary IT team behind it.
hoteltelephones.com is simply a new business division that will trade from our warehouse in Ipswich, UK. Across our team we speak Portuguese, Italian, Polish, Romanian, French as well as English.
We have well-established trade relationships with shipping companies such as Fedex and Expeditors, we aim to provide best possible service and pricing and we have a close trading relationship with DESI, the most well-known printers of hotel phone faceplates in the world. All-in-all, you will not find a better place to source your hotel telephone products. Whether you want a single phone, a reprint of faceplates or a complete order to replace all hotel phones, we will be here to help.
We look forward to working with existing clients and new clients who are looking for a 'one-stop' professional service from the industry experts."
Simon Alexander – CEO hoteltelephones.com